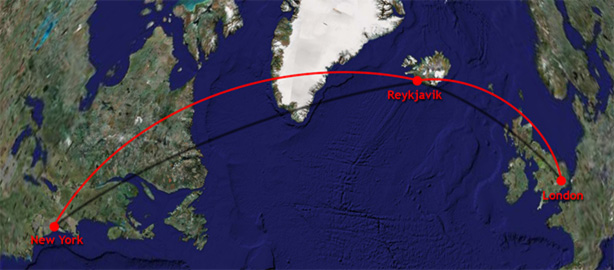 Jess and Jer's Vacation to Iceland and London — September 2005
In September of 2005, we took a 2-week vacation to Iceland and London. We were originally planning a cheap vacation to London (we had a place to stay for free). When we priced out flights, we found that the best deal was Iceland Air. Now, the think about Iceland Air is that all their flights go through Iceland, and they're happy to let you spend a few days in Iceland during your layover. Well, we had never been to Iceland, so we figured "sure, we'll spend a few days in Iceland." So much for our cheap vacation; Iceland is shockingly expensive.
Anyway, we had a great time in Iceland — despite our constant state of sticker-shock — and a great (and cheap) time in London. As usual, we took a lot of pictures, and kept a journal of our activities. As usual, it has taken us forever to sort through them, color-correct, crop and straighten them, and put them online. As usual, we've gotten to it eventually. Presented below are our pictures and journals for Iceland and London.